About EF
Our email address is: ayeckley@elektronforge.com.
Presently located in Castalia, Ohio, Elektron Forge is working to become the best place on earth to have your classic video game PCBs repaired. We are able to keep our prices low by limiting the types of boards that we work on, and then becoming very efficient at repairing them. We are also frequently able to repair boards that other people have deemed "unfixable" because we have better tools than the typical game repair shop.
Are we any good? The best way to find out is to check what folks have said about us on Google. We used to post on on rec.games.video.arcade.collecting and KLOV, but not anymore.
Who is EF?
It's me (Alex Yeckley), my wife Kris, and other folks who contribute when they can. In addition to running EF, I'm also an Engineering Manager (formerly a Sr. Electro-Mechanical Engineer) at a mid-size aerospace firm that has several contracts with NASA, the military and some FFRDC's (Google it). I've also worked as an engineer at IBM, GE, and Diebold. I currently have six U.S. Patents (I don't own them), with additional ones currently creeping their way thru the USPTO system.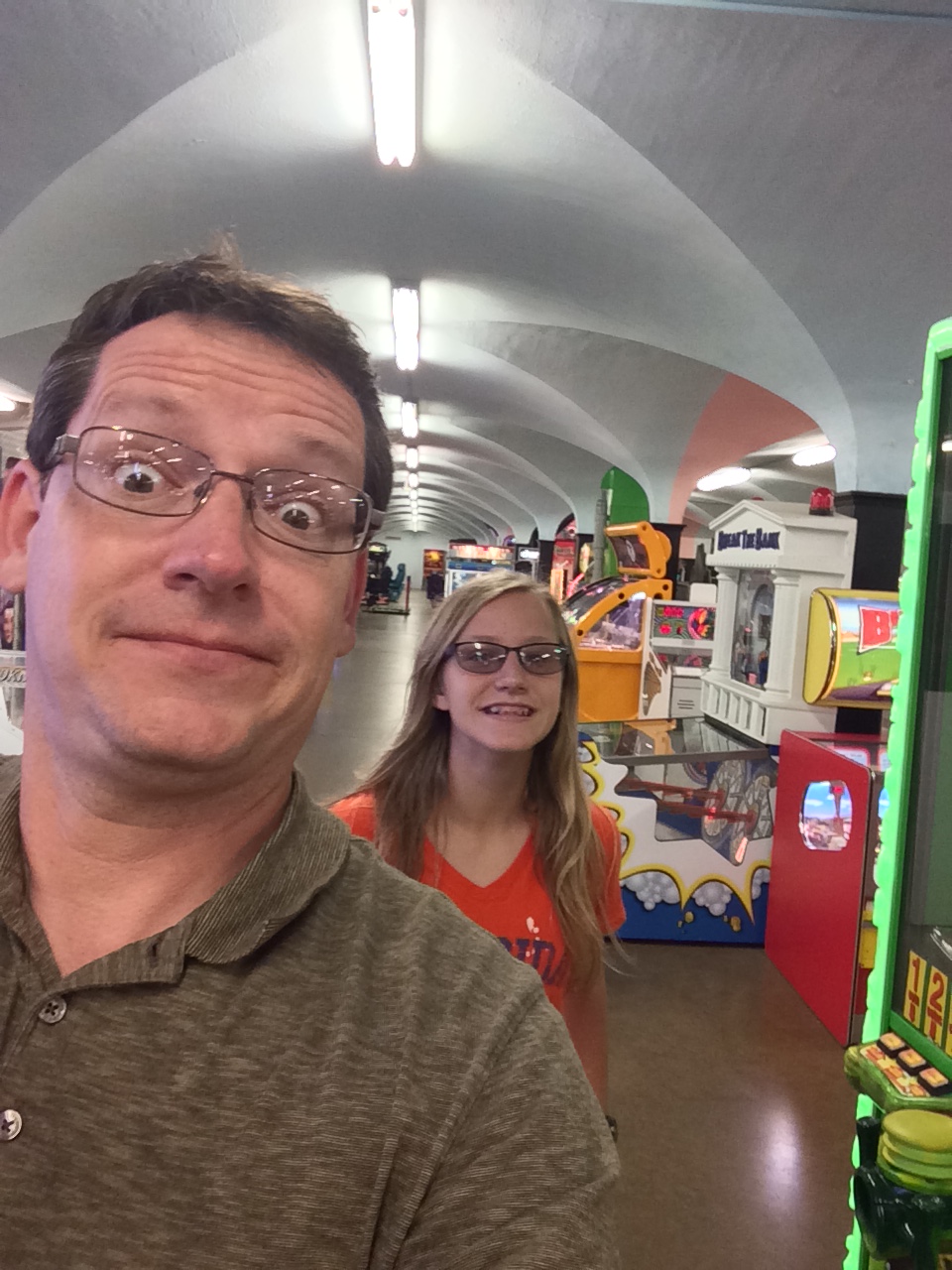 Former stomping ground: Coliseum Arcade at Cedar Point - 2015.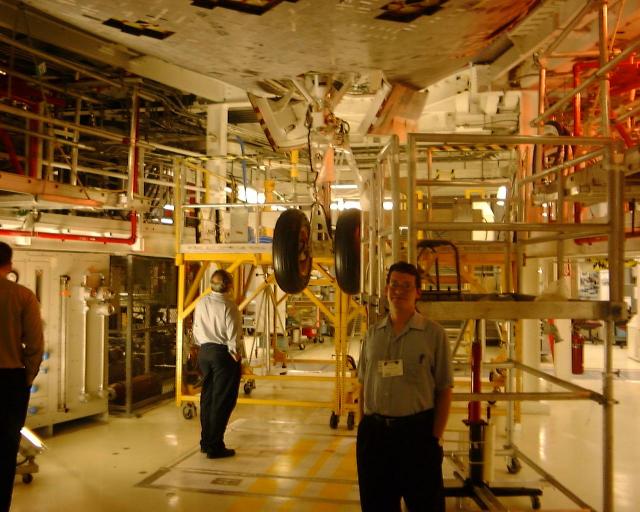 Time for a haircut. This is the Shuttle Endeavour in the OPF at NASA KSC - August 2003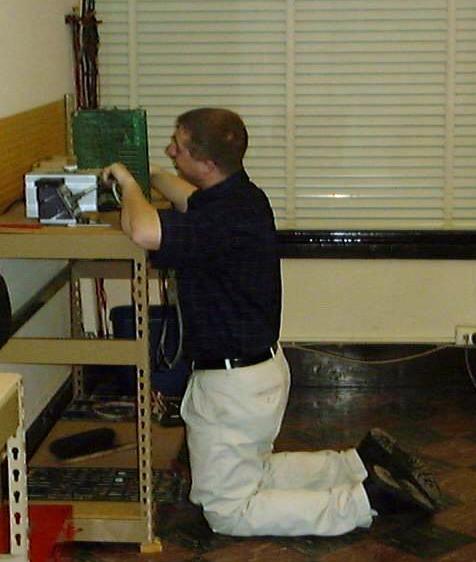 Tim L. illustrates our emphasis on correct ergonomic workplace design in our shop - March 2005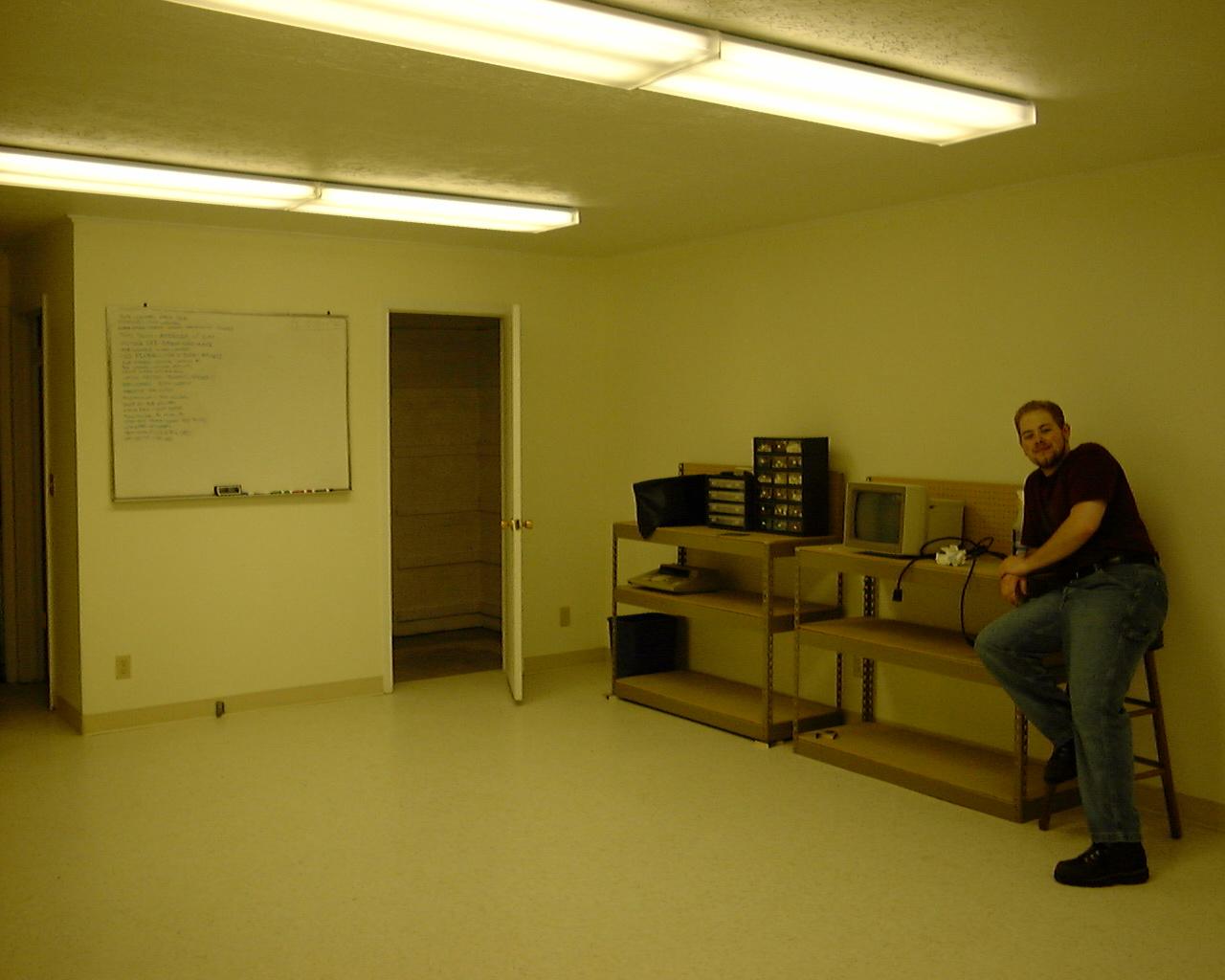 Jeff U. in our former location in Canton, OH as we were moving in. Jeff has since moved on to other things - May 2001
What is your shop like?
We don't like to show pictures, because then our competitors can use our technical and organizational ideas. We do have a couple of out-of-context shots of some of our stuff that may or may not be interesting.
Updated 3/29/2016